Rodolfo Bellesi was vice president of technology for his family's real estate business in Brazil three years ago when he got a fundraising call from his alma mater, Ohio State University's electrical engineering school. 
Date Published: October 13, 2016
"IKOVE and its founders are valued partners who share our vision and dedication to advancing the art, science and practice of technology entrepreneurship," said S. Michael Camp, executive director of the TEC Institute.
Date Published: December 4, 2014
Company of note: Ikove Capital We've often questioned whether the world needs another standard issue accelerator or incubator. But when we stumbled onto Ikove Venture Partners, a division of IKove Capital, we were impressed by its particular approach to nurturing innovation.
Date Published: July 30, 2016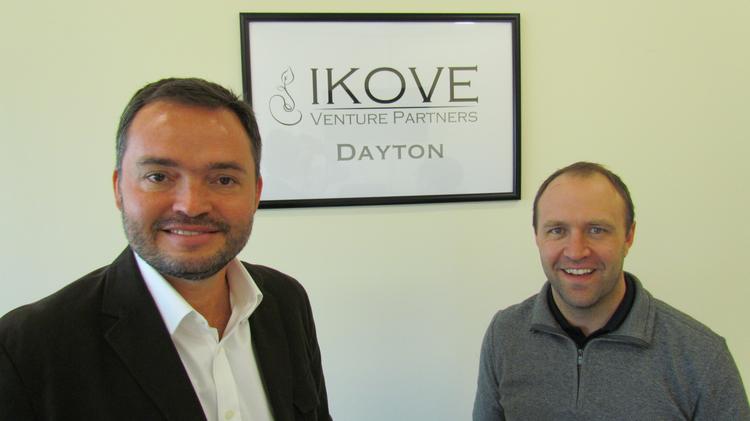 Ikove Venture Partners — which touts itself as a startup nursery — recently moved into The Entrepreneurs Center in Dayton. The company is focused on identifying high-potential concepts currently in development at research institutions and becoming a partner in building startup businesses.
Date Published: Nov 18, 2015
Erica Waite is the CEO of Ikove Venture Partners, a technology-focused venture development firm in Columbus, OH. Erica oversees the convergence of pipeline, fundraising, operations, strategy, and business development efforts for Ikove and many of its affiliate companies. She works closely with technical teams, investors, advisors, and industry contacts to create successful startups.
Clark State Community College and Ikove Venture Partners have joined forces in an effort to encourage local students and individuals to bring their technology ideas to fruition.
Date Published: March 2, 2016
Nikola Labs Inc. has closed a $700,000 round from European investor group, as it works with electronics makers to design components delivering wireless power to the small devices making up "smart homes" and other applications of the "internet of things."
Date Published: April 14th, 2017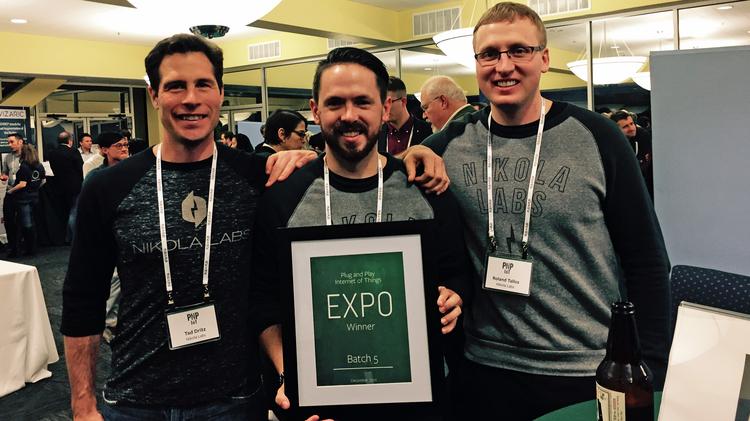 Ohio State University spinoff Nikola Labs Inc. was named the best pitch winner at the conclusion of the latest three-month Plug and Play accelerator program in Silicon Valley.
Date Published: December 29, 2016
Nikola Labs — which pitched today on stage after being selected by TechCrunch editorial team and the audience as the Wild Card choice from Startup Alley — launched a device that converts radio frequencies into DC power, and, they claim, can therefore power devices.
Nikola Labs specializes in wireless power solutions and radio frequency (RF) energy harvesting for mobile devices.
Date Published: September 19, 2016
A Dayton-area high tech firm is celebrating recent big investments and announcing a new focus.
Date Published: May 24, 2017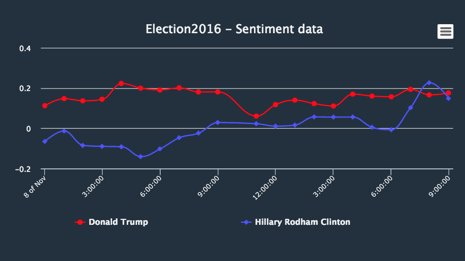 Cognovi Labs, an Ohio-based analytics startup that monitors real-time social media sentiment and trends via Twitter, accurately pegged Donald J. Trump and his fellow Republicans as victors in Tuesday night's election, hours before the results for the Presidency and control of the Senate were finalized.
Date Published: November 11, 2016
The team was able to predict some six hours before the news broke that the polls leaning toward the "remain" camp were incorrect.
Date Published: June 29, 2016
We were overwhelmed by the volume and quality of applications this year. As with previous Start Madness applicant pools we received applications from every sort of startup, making the job of narrowing down the top 36 very difficult.
Date Published: January 3, 2017
With the slogan "Own the 3rd Dimension!" SolitonReach introduces an inexpensive, wireless, wireless, long battery life and lightweight pathway into the 3D mobile device realm.
Date Published: September 18, 2015
A leader in robotics research for more than 35 years, The Ohio State University named electrical and computer engineering professor Yuan Zheng an Innovator of the Year in 2016…In 2014, Zheng developed the Circular Wave Drive (CWD), a compact and co-axial gear head that allows for speed reduction in rotational motions.
eLum Technologies, Inc., an early stage medical device company, today announced that the company has completed a Series A financing round of $3.5 million in proceeds of new funding raised, and $810,000 in notes with private early stage investors.
Date Published: June 26, 2017